What is better than the first Nautilus model in stainless steel and blue dial? A Nautilus Ref 3700 Tiffany & Co Dial
A watch is an expression of taste and character. In the collectors' eyes, there are a number of iconic "collectables" that became synonyms with the category. For watch collectors, we often associate with Patek Philippe, Audemars Piguet, Rolex or even Richard Mille. For vintage Patek collectors, we think of Calatrava, Grand complications or the Nautilus.
The original Nautilus Ref 3700
The Nautilus was born out of a turbulent era of high-end Swiss watchmaking. More than 40 years after the introduction of the Patek Philippe Nautilus, it is today considered as one of the masterpieces of modern watch design. Gerald Genta's five minutes of sketching has blossomed into one of the most iconic designs in horological history due to its pioneering role among luxury sports watches. At 42mm in diameter and only 7.6mm in height, the Nautilus Ref 3700 is the epitome of utilitarian function and elegant design.
No more than 5,000 stainless steel Nautilus Ref 3700 were produced from 1976 to 1990 and due to its rarity, collectors are willing to acquire one for over SG$100,000 in the current market. Considering that the latest Ref 5711/1A is trading at around SG$80,000 to SG$100,000 and the original retail price for the Nautilus Ref 3700 back in 1976 was US$2,350 (US$10,660/SG$15,256 adjusted with inflation), it is evident that there is a higher demand for Ref 3700 as compared to the Ref 5711. The "missing" second hand on the vintage Nautilus Ref 3700 model gives a cleaner look over the Ref 5711 with a centralized second hand and the original typography on the Ref 3700 dial is a desirable feature appreciated by vintage collectors.
Modern stainless steel sports models are for collectors who want to have everything.
Vintage stainless steel sports models are for collectors who already have almost everything.
Does that mean the Ref 3700 is the holy grail of all vintage Nautilus? Not really. There is no such thing as a "grail" when it comes to watches. There is always a new "grail" awaiting.
Without a doubt, owning the original Ref 3700 in stainless steel is every collector's dream. However, owning a Tiffany-signed Patek Philippe Ref 3700/1, is the ultimate "horogasm" for collectors.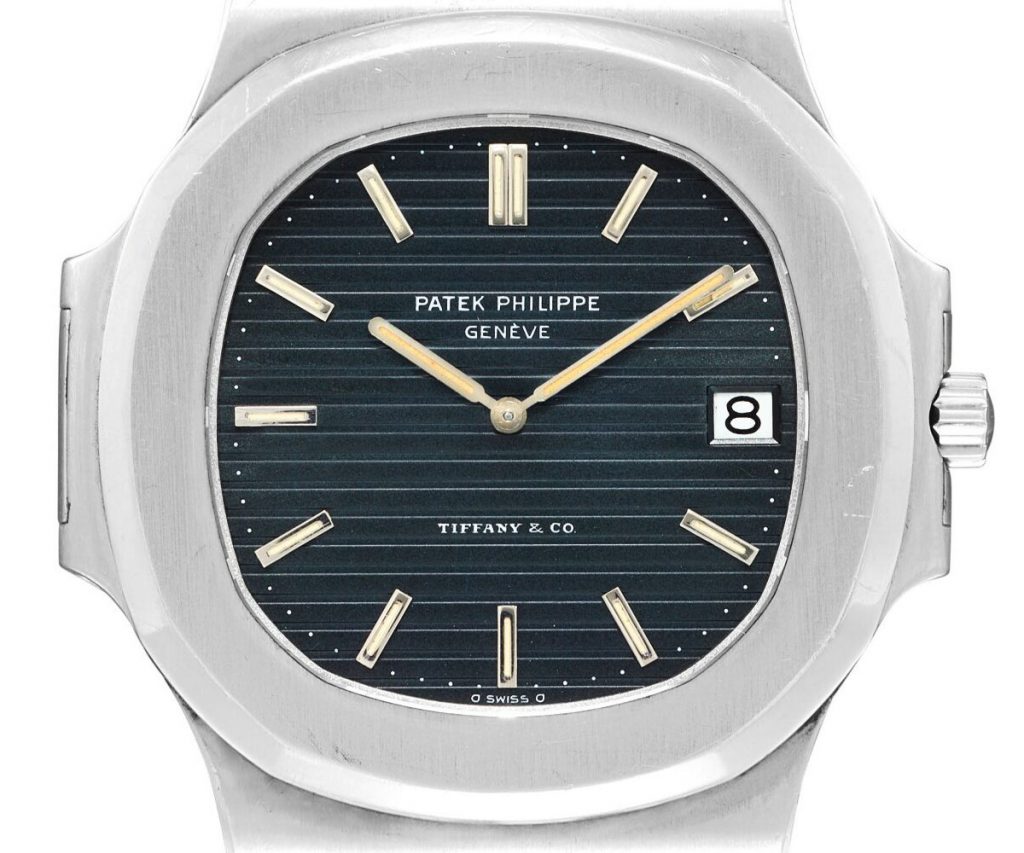 Patek Philippe and Tiffany & Co
The relationship between Tiffany & Co and Patek Philippe began with a handshake agreement between Antoine Norbert de Patek and Charles Tiffany back in 1851. Since then, Tiffany has been an authorised retailer of Patek Philippe watches.
The difference between a normal Patek and a Tiffany Patek? A small sign of approval with "Tiffany & Co" stamped on the dial. Other than that, the watch size, case material and movement remain identical to the same model you can get from any Patek Philippe retailer. So what makes a Tiffany signed Patek so special? Exclusivity.
If you think waiting 8 to 10 years for a Ref 5711 from an AD is insane, the Tiffany & Co stamped variant is almost impossible to obtain. It is only available at the four Tiffany's Patek boutiques located in New York, Beverly Hills, Honolulu and San Francisco. To get your allocation for a Patek Philippe Tiffany dial model, you need to build a relationship with a sales representative in the boutique. The Tiffany boutique will then only reserve the limited pieces for their VVIP clients who probably spent millions of dollars on diamonds and other jewellery at Tiffany & co. Rumour has it that Tiffany & Co only receive a handful of Ref 5711s every year, so even if you are a VVIP, you are still not guaranteed of the allocation.
Double-signed dials from Patek Philippe have a special appeal to collectors, given their exclusivity and rarity. As a result, the expensive and lengthy process of purchasing a Tiffany stamped Patek caused a high premium in the secondary market. A Tiffany Ref 5711/1A or 5712/1A is trading around SG$200,000, almost 200% more than the "standard" models. What about a Tiffany-signed Patek Philippe Ref 3700/1?
The Godfather of Nautilus with Tiffany's approval
The Patek Philippe Tiffany & Co Nautilus Ref 3700/1 is the crème de la crème. Retailed by Tiffany & Co back in 1986, the Tiffany stamp was applied on the dial by The Henri Stern Agency in New York. During Sotheby's auction on 3rd April, it was sold for $2,500,000 HKD, performing way above the estimated $480,000- $650,000 HKD. That is approximately SG$461,222 for a vintage stainless steel watch with no precious metal or gemstones.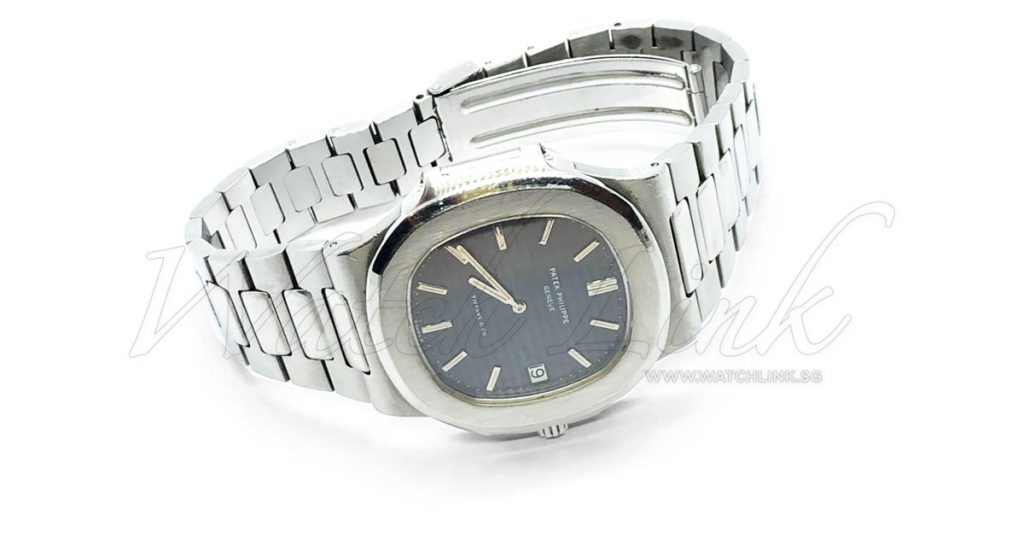 But why would someone be willing to pay the insane premium for a vintage watch with a minuscule dial stamp? The air of exclusivity. The euphoria when you have something incredibly special wrapped around your wrist, knowing that the chances of meeting someone who owns the same watch are slim. Although there are no exact production numbers for the Tiffany Nautilus Ref 3700, it is certain that it will only be a small percentage of the 5000 standard steel models produced. Do keep in mind that the Ref 3700 is no longer in production since 1990, which is a positive sign for appreciation in value over time.
Rare and iconic watches like the Tiffany & Co Patek Philippe Nautilus are often only available for sale during auctions hosted by notable companies such as Philips, Christie's and Sotheby. However, if you wish to add the Tiffany & Co Nautilus Ref 3700/1 into your collection without the hassle of outbidding the rest, just drop us an email at [email protected] and we may just have what you desire.
Who knows – Perhaps you will find yourself engaged in a long conversation about your very own Tiffany Ref 3700/1 with a group of watch friends during the next watch gathering.