Originally the official watch supplier for the Royal Italian Navy, Panerai rose to stardom and is loved by watch collectors, especially the Paneristi.
Panerai has enjoyed a long and rich history dating back to the 1860s as one of the finest watchmakers in the world. Renowned for producing distinctly masculine pieces with military-influenced design and its trademark application of luminous material on hands and indices, Panerai watches are indisputably distinctive within the watch community.
BROWSE OUR COLLECTION OF PANERAI AT WATCHLINK.SG
Brief History of Panerai
160 years ago, Italian watchmaker Giovanni Panerai founded his namesake brand in Florence to trade Swiss-made pocket watches before expanding the company's operation by setting up a watchmaking workshop and horological training centre.
In the 1900s, Panerai collaborated with the Royal Italian Navy and began producing mechanical instruments such as depth gauges and compasses for the military. Before the infamous World War II, Panerai secured a patent for the Radiomir, a radium-based powder that gives luminosity to the dials of sighting instruments and devices.
On the eve of WWII, Panerai was commissioned to produce professional dive watches for the Italian frogman commandos in 1936. The task was to create a waterproof watch that is durable and legible at night. (Fun Fact: German Naval Divers also wore the Radiomir without Panerai branding.)
However, Panerai did not have the resources to bring those military dive watches to fruition and Giovanni Panerai saw an opportunity to work with Rolex, who is known for its expertise in water resistance with the Oyster case created in 1926.
Panerai Radiomir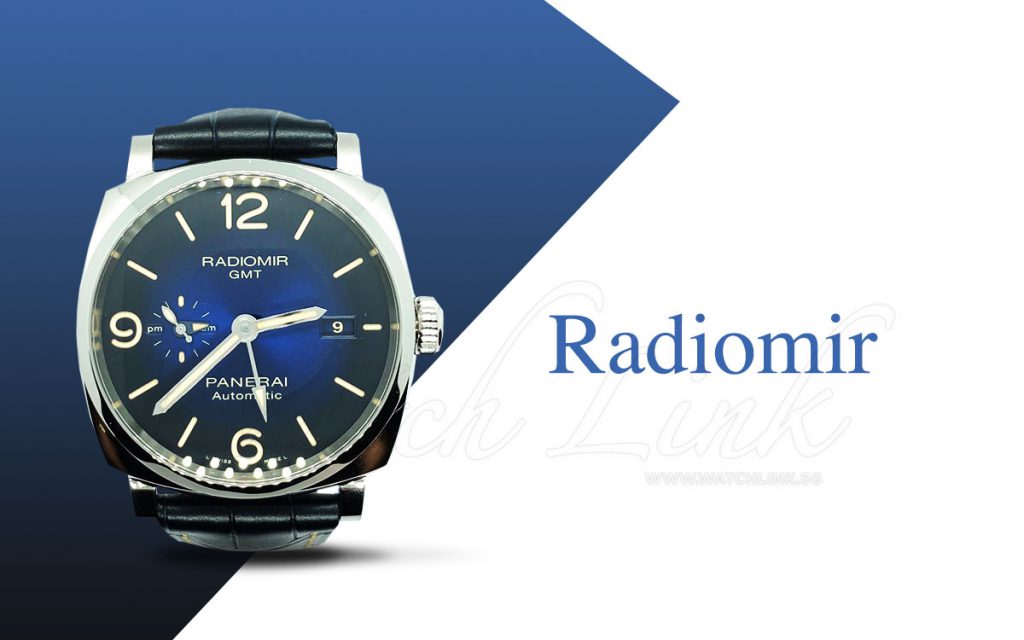 Rolex enlarged its original Oyster case for Panerai and inserted the Rolex 618 calibre movement, while Panerai applied its newly patented luminosity on the markers.
The result – Birth of the first Radiomir, a steel waterproof watch with a diameter of 47mm, luminescent numerals and indices, wire lugs welded to the case and a hand-wound mechanical movement. So now you know that the first dive watch produced by Rolex wasn't the famous Submariner but a Panerai!
Since then, Panerai developed the Perspex crystal, massive luminous sandwich dials, integrated lugs with spring bars and a movement with an 8-day power reserve.
Radioactive Material
Initially, nobody was aware that the Radium-based powder used on the Radiomir is the most radioactive substance in the world. The Radiomir luminous marking does not save the energy of light and emits it gradually like how modern luminous material does. Zinc sulfide was used in the Radiomir paint and the glow emitted is caused by interaction with radiation.
Due to its radioactive elements, the original Radiomir was eventually discontinued and Panerai then developed a new watch to replace it. In 1949, Panerai unveiled the Luminor with a new patented luminous tritium-based substance. (Fun fact: Tritium dial Rolex is one of vintage collectors' favourites.)
Although Tritium is also radioactive, it is known to be harmless in small quantities. If you are still worried about radiation and health, fret not. Modern Panerai uses Superluminova which contains a completely safe fluorescent. However, if you have the #YOLO attitude and wish to acquire a vintage Panerai with Radium or Tritium substances, be prepared to pay a "high" price. Not just for your health, but literally a high price as the affected watches are selling for a high premium due to its rarity.
Panerai Luminor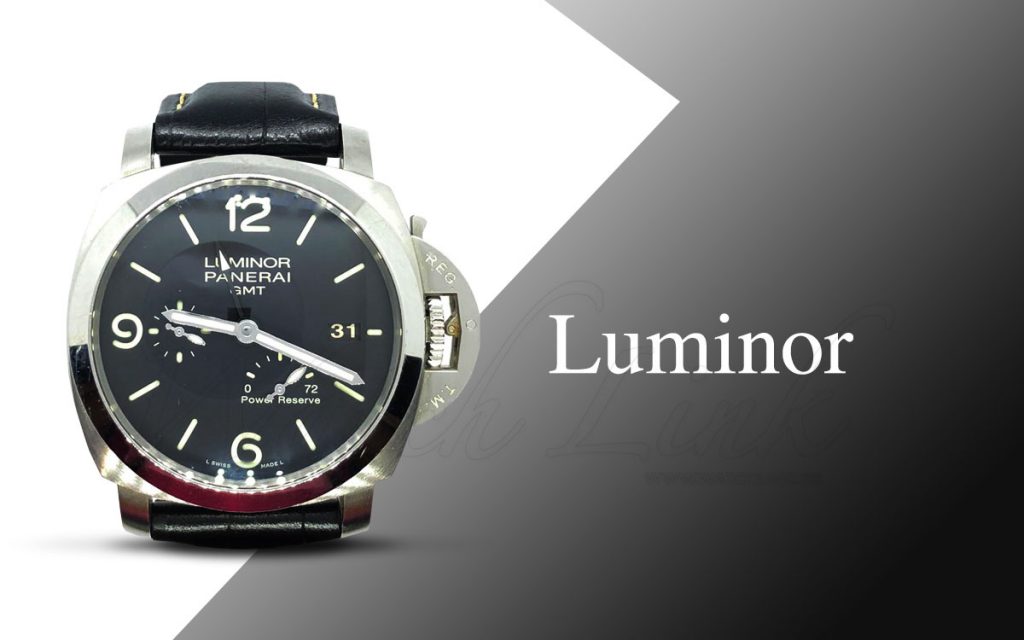 Other than the change in luminous substances, the Luminor is known for its wider bezel, reinforced wire lugs and its iconic crown protector, patented as the "Tight Seal Device". To guarantee water resistance without a "screw-down" crown, the crown protector ensures that the crown is pushed against the case of the watch using the lever-activated crown lock.
BROWSE OUR COLLECTION OF PANERAI AT WATCHLINK.SG
Rise to stardom
Just like many other watchmaking companies whose history extends more than a century, Panerai did not have an easy path to today's success. After WWII concluded in 1953, Panerai ended its relationship with the Italian Royal Navy and began selling its watches to the public in Italy for the first time. However, Panerai's public launch was not an instant commercial success due to its ginormous case size.
Panerai remained a small and obscure watchmaking company in Italy until Dino Zei, a member of the Panerai family decided to change the name to Officine Panerai and release a new updated collection.
In 1993, Officine Panerai launched the updated collection that was made with the general watch lovers in mind. The updated Panerai collection was inspired by the distinctive designs of the classic Radiomir and Luminor.
The gloomy future of Panerai shined with a glimpse of hope when action movie star Sylvester Stallone wore a relatively unknown Panerai Luminor in the 1996 movie "Daylight". Since then, Sylvester Stallone wore different Panerai models in a couple of his blockbusters such as "Rambo" and "The Expendables". Sylvester Stallone's love and endorsement of Panerai's watches placed the brand into the spotlight, with many other celebrities starting to wear Panerai.
In 1997, the Richemont Group bought Officine Panerai and moved production to the famed Geneva, Switzerland, transforming Panerai into the luxury sports watch company we know today.
Current Production Models
Panerai collection offers over 20 in-house movements and modified movements built on third party bases. There are over 100 watch models available in different materials such as steel, bronze, titanium, gold, platinum, and special case materials such as BMG-TECH, Carbotech, and Panerai Composite.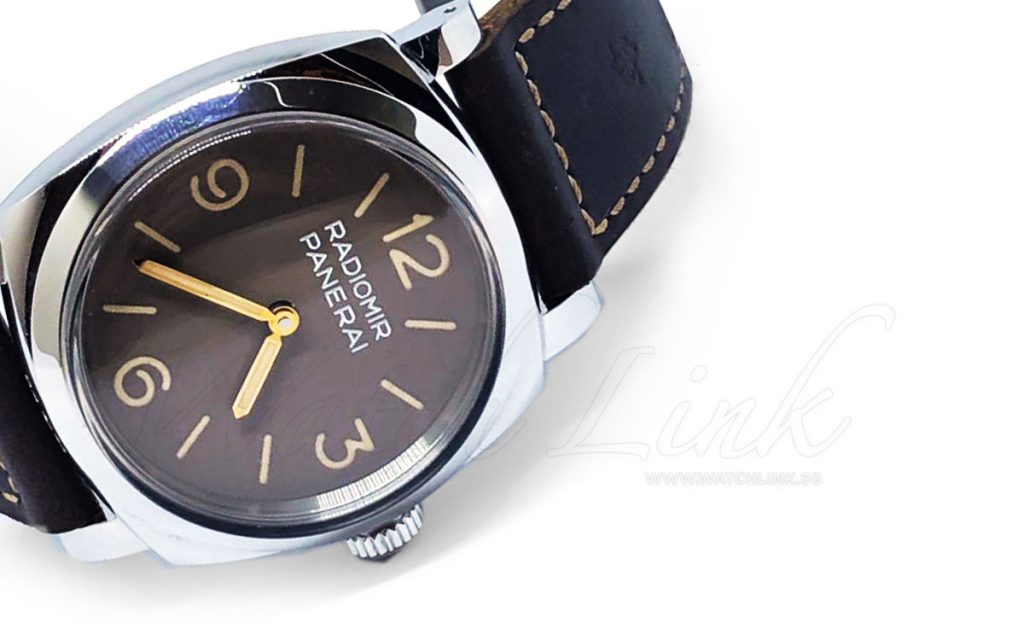 The modern Radiomir is slightly more sleek and elegant than the original, yet retaining many of the same features as the prototype deployed by the Italian Navy. Standard Radiomir models have a dark face with enlarged Arabic numerals at 3, 6, 9 and 12 o'clock with a screw-down crown.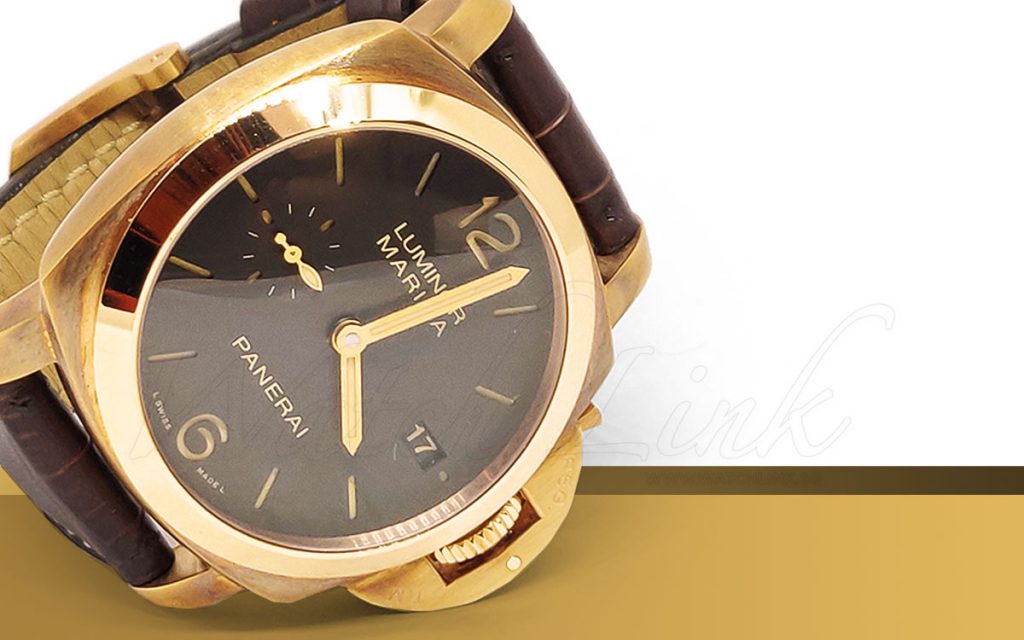 The current version of the Luminor is a sportier and more rugged sibling of the Radiomir. With heavier lugs, thicker case bezel and curvier shape, the Luminor maintains the iconic patented crown-protector.
In 2018, Panerai launched Luminor Due, a smaller, thinner, and fancier collection of watches while retaining the iconic Panerai Luminor look. The Due collection received positive responses from the watch community, especially for ladies who are looking for smaller and more feminine Panerai models. The Due collection comes in various sizes starting from 38mm and I am personally a huge fan of the 42mm. The slim profile fits my wrist perfectly and it is neither too feminine nor "in your face" like most of the traditional Panerai models.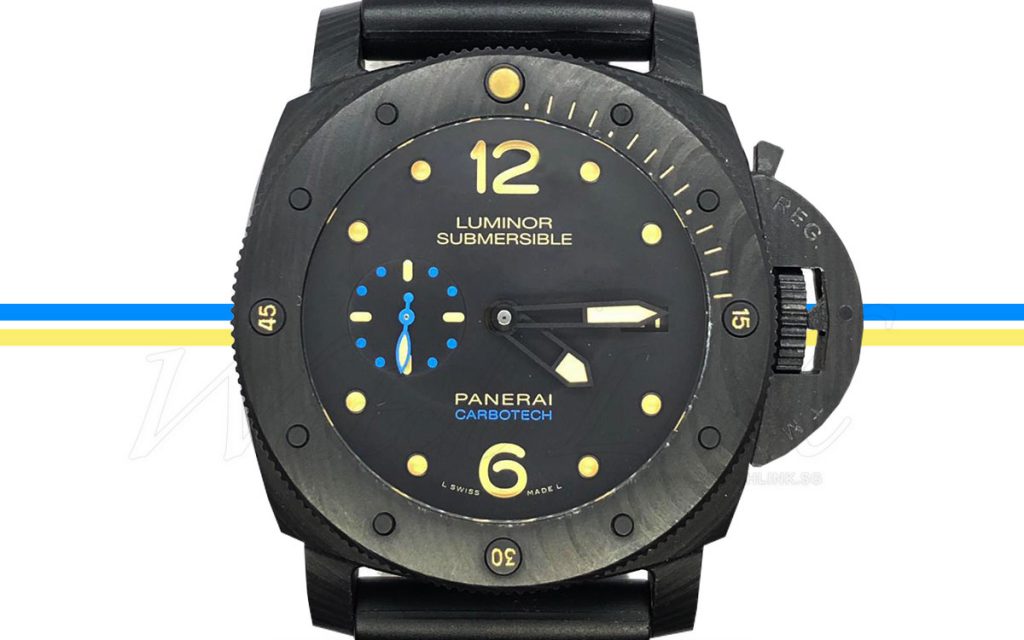 In order to separate its dedicated dive watches into a new category, Panerai released a flagship tool watch for diving, the Submersible collection in 2019. The Submersible collections come in different materials and a rotating bezel for diving purposes.
Final Thoughts
Panerai fans display an extraordinary level of enthusiasm and passion. The Panerai "Cult" Paneristi is the largest and strongest watch community of a single brand. No other luxury watch brand can boast an independent community of fans to rival that devoted to Panerai. They have gatherings all around the world, dedicated websites for discussions and trading networks within the community.
But what makes Panerai so special?
Panerai has a strong identity and you cannot mistake a Panerai for anything else. Any Panerai stands out on the wrist and anyone who knows little about watches will recognize it. Panerai has one of the coolest and unique stories in the watchmaking industry. The military background of Panerai watches gives them a robust, rugged, utilitarian character while ensuring that they meet the standard of luxury Swiss-made watches.
So why should you own a Panerai?
Do you want a luxury mechanical sports watch with a recognizable look like a Rolex?
Do you want a statement piece with a distinctive wrist presence like a Hublot Big Bang or an AP Offshore?
Do you like the aesthetic of Panerai?
Are you looking for an entry-level luxury watch?
If any of your answer is yes, then you should definitely consider owning a PAM.
It doesn't matter if you are a Paneristi or an average watch lover. Panerai watches are highly recognised timepieces that have gained cult status among watch connoisseurs. In my humble opinion, a Panerai is as recognisable as a Rolex in the watch world.
Looking for any specific Panerai model? Feel free to contact us or drop us an email at [email protected].