Stainless Steel surprisingly became the most desirable metal found in a luxury watch in the 21st century. With exploding demand and limited production, market values have been skyrocketing in recent years.
It's a peculiar kind of madness to witness stainless steel sports watches trading up to twice of their retail price in the secondary market. It seems like a mystery about how a steel watch is "worth" close to the same value of its precious metal counterpart. Do take note that I'm not talking about limited editions or discontinued models. The culprits in the spotlight are modern in-production stainless steel watches, the hella fine-looking watches fuelled by the hype on social media.
However, stainless steel did not enjoy the same favourable stance in the world of horology back in the days where gold watches were the "de facto" luxury watch. Not until the turbulent '70s brought about the introduction of stainless steel models with the likes of the enigmatic Nautilus and Royal Oak.
Why is Stainless Steel so popular among modern consumers?
There are numerous factors behind the steel phenomenon, but I believe that the idea behind "Affordable Luxury" plays a huge role.
As oxymoron as it may seem, affordable luxury refers to expensive items that are considerably affordable at the same time. Modern consumers are seeking expensive items that allow them to have a taste of luxury lifestyle while spending within their financial means (I plead guilty to this as well). They want to be part of an "exclusive" community who owns their favourite luxury brand.
If you can't afford a Gucci jacket, you can buy a Gucci tee.
If you can't afford a Chanel bag, you can buy a Chanel accessory.
If you can't afford a Ferrari 812 Superfast, you can buy a Ferrari Portofino.
If you can't afford a Gold Rolex, you can buy a Steel Rolex.
What I'm trying to bring across is that no matter the price, consumers still feel "good" to own something from the brand. The lower the price, the more accessible it is to a wider range of targeted consumers. Watches in steel are considered the entry-level and cheapest offering from a luxury watch brand. As modern consumers are taking a more value-driven approach to buying watches, luxury watchmakers are introducing more watches in more accessible materials and price points.
However, not all brands are successful in their strategy to offer steel watches. Take IWC for example. IWC decided to manufacture more steel watches and significantly reduce the production of gold watches to improve sales. Although it sounds like a reasonable business strategy, it became hard for consumers to justify paying 200% more for the same watch in a gold case.
So what did Patek Phillipe and Audemars Piguet did right in their steel production strategy? Despite offering steel watches in their product line, they did not want to compromise their precious metal offerings and tarnish their brand reputation as a luxury brand. Patek Philippe has a strict policy to limit its entire steel-watch production to 25% to 30% of its total production. Do bear in mind that this percentage is not just for popular models such as the Nautilus or Aquanaut. Majority of it comprises of ladies watches such as the ladies' Twenty-4 collection. Due to the nature of limited production, market demand exceeds supply to a huge degree.
But why would someone pay over retail for steel watches?
Hype and bragging rights. I know it doesn't make sense for something "cheap" to be highly sought-after. It is the same thesis as to why Supreme Box Logo T-shirts are fetching at least 400% over retail price in the secondary market. If Supreme doesn't relate to you, let's compare the demand of steel watches with Hermes Birkins. Birkins are the holy grail for women handbag collectors. You must get on a waiting list and wait for years before a call comes in announcing the arrival of the bag. It requires a long purchase history, patience, and luck. This has led to a profitable secondary market which allows consumers to purchase their Birkin bag at a premium immediately. Sounds familiar?
These brands are using scarcity and leveraging on social media hype to supercharge the traditional supply-and-demand model – fuelling a lucrative secondary market in the process. Luxury goods consumers want to spend their money on inaccessible goods to the wider public. If you can't walk into a boutique and buy it, they want it. They fell in love with the Nautilus, Royal Oak and Daytona flooding on their Instagram Explore page. They want to show off their latest timepiece on social media.
However, it's not all about the hype and value of stainless steel watches.
Stainless steel is unique in that not only is it versatile but it's also highly durable. Stainless steel is around four times lighter than precious metals. This less cumbersome material is a clear consumer advantage from a wearability point of view. Back in the mid-1900s, the vast majority of steel watches were job-specific tools for scientists, divers and pilots. Although steel is a cheaper material, it is harder than gold and platinum, therefore it requires higher labour cost and hours to manufacture a steel watch.
If you are looking for a luxury watch to be worn daily, steel is the perfect metal.
Recommendations
When it comes to stainless steel luxury sports watches, a few classics immediately stand out.
Rolex
After WWII, new machining techniques and stainless steel formulas emerged when Rolex began to make steel a more viable material for watchmaking. As an all-round watch, a stainless steel sports Rolex really makes sense. It can be worn on all occasions whether in a suit or relaxing on the beach. Waiting lists at authorized Rolex retailers for popular models are several years long and growing by the day. The Rolex Daytona, GMT Master and Sky-Dweller in stainless steel is surrounded by an almost impenetrable dense mystique that no few watches can achieve. These Rolex models usually hold their value or appreciated significantly. Check out my previous article to find out more about Rolex.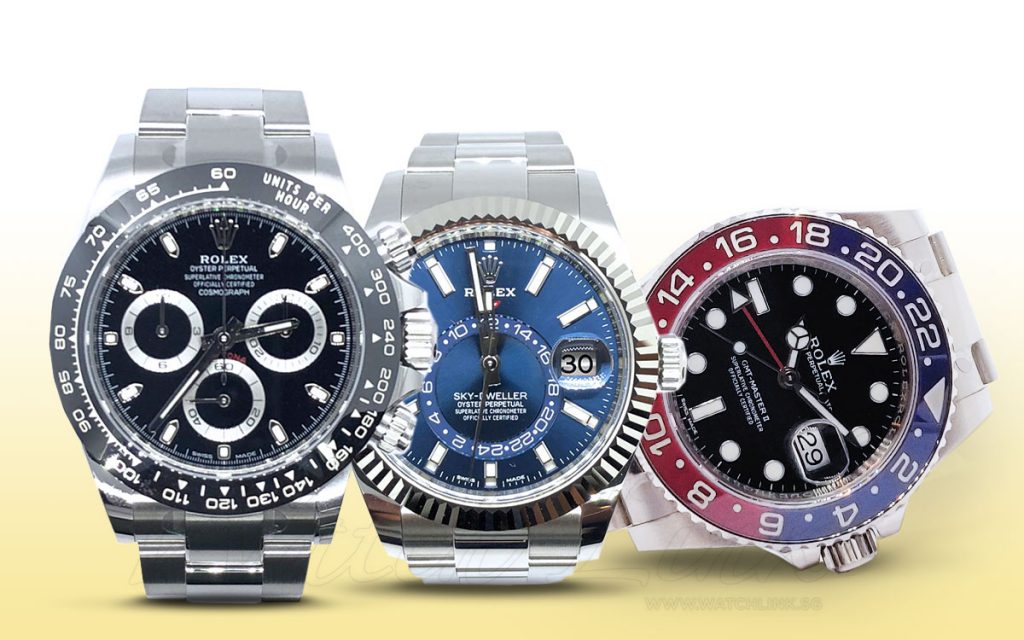 ---
Audemars Piguet
It is almost impossible to neglect the Audemars Piguet Royal Oak collection from any list related to stainless steel sports watches. Designed by Gerald Genta, the Royal Oak is considered by many as the pioneer of luxury sports watches. The Royal Oak is responsible for bringing new consumers into the world of watch collecting and that should not be a surprise. The integrated bracelet is comfortable on any wrist and the versatile shape of a Royal Oak is suitable for any occasions. Find out more about why the Royal Oak is so popular in this article.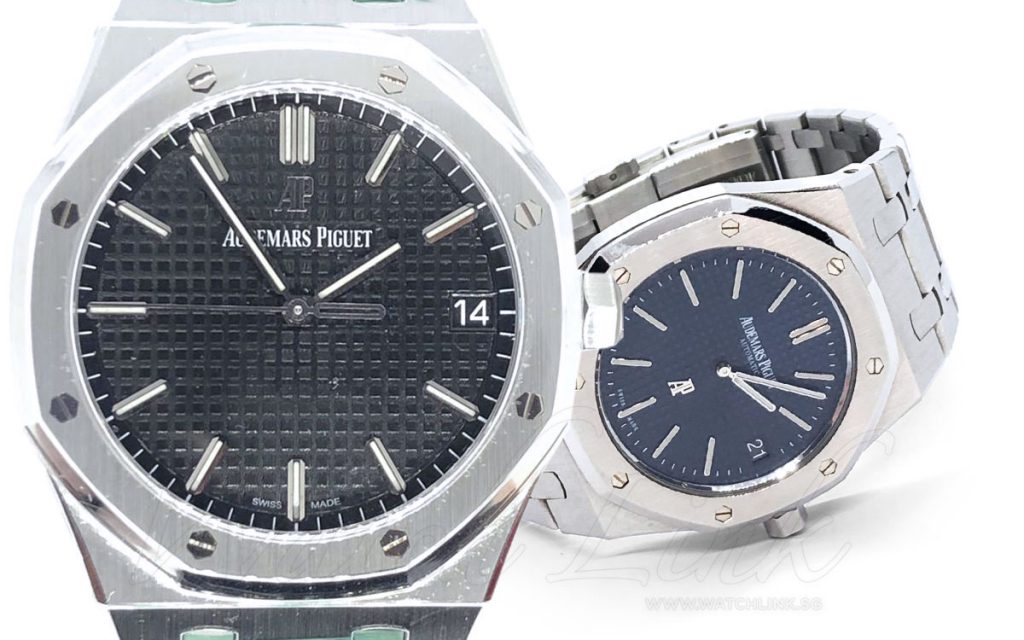 ---
Patek Philippe
The premium on stainless steel Patek Philippe sports models has surged in a fashion rarely seen within the secondary watch market (but common in the cryptocurrency market). The Nautilus advanced the state of the art of the Royal Oak with a better balance of lateral symmetry and became one of the most desirable upper-echelon steel watches today. Click here to read more about the Nautilus collection.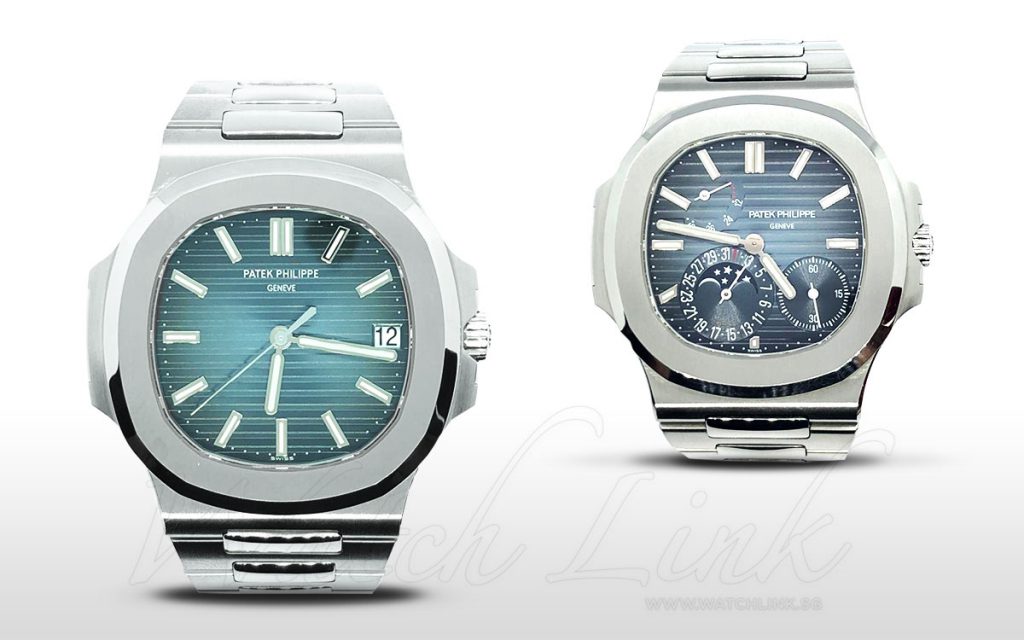 It's not just the Nautilus that gained traction with the steel hype. The Patek Philippe Aquanaut collection's popularity and value skyrocket after collectors caught on to the beauty of the Patek Philippe's true sports collection. Perhaps it is because the Aquanaut is a cheaper alternative to the Nautilus, therefore more accessible to consumers. Or perhaps consumers are too impatient about the waiting list on a Nautilus and they conclude that they will be contented with an Aquanaut instead. Regardless, the Aquanaut is a beautiful and elegant sports watch that deserves the spotlight. On a rubber strap, the Aquanaut established the trend for casual luxury watches with a sporty feel, attracting a new and younger demographic to Patek Philippe.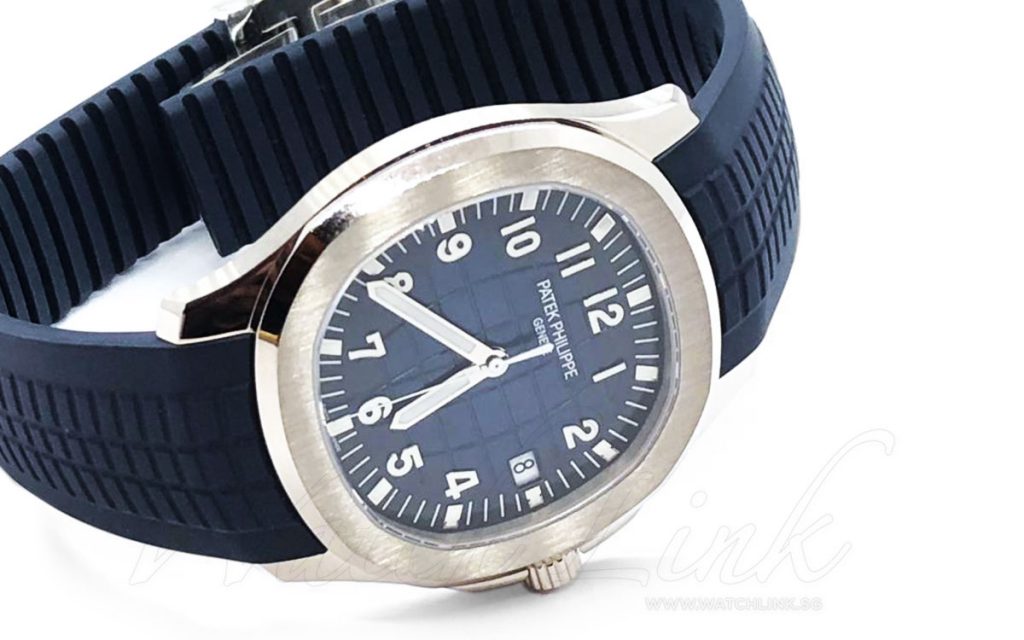 ---
Final Thoughts
Over the years, numerous watchmakers are launching new stainless steel sports watches as an alternative for those lacking the patience or funds to purchase a Nautilus or Royal Oak. A. Lange & Söhne is one such notable brand that released their first-ever stainless steel sports watch, Odysseus in order to reach out to a new customer segment.
Stainless steel often holds their value better than precious metal, largely because the demand for stainless steel watches is stronger. Over the past decade, market forces have conspired to create unprecedented demand for steel watches from Patek Philippe, Rolex and Audemars Piguet.
In my humble opinion, the premium on popular steel models will always stay due to the perennial demand from watch collectors. As the economy grows stronger in the future, more consumers will be able to afford a luxury steel watch.
However, do keep in mind that one of the biggest mistakes watch collectors have is buying a watch as an investment, with only future profits in mind. Watches are not the best investment instrument in the market despite the potential profits. If you are looking for a huge return on investment, invest in financial assets instead.
Buy a watch because you love it and will enjoy wearing it.
Looking for any specific luxury watch? Feel free to contact us or drop us an email at [email protected].