Have you ever thought of these following questions –
How do I sell my watch in Singapore? Should I sell my watches online? Why do I need to consign my watches?
If so, I have the answers you seek.
The passion for horology is a beautiful hobby. However, when you find yourself running out of room in your watch case or requiring fresh funds for a new watch, you may have a problem.

This is when you start to think about the best way to sell your luxury watches.
To get the most out of the experience of selling watches with ease, I've compiled my recommendations that will help you get the most out of your sale and avoid the usual risk of selling luxury goods online. The best way to begin is to ask yourself some critical questions about how you want to proceed.
Selling Luxury Watches on Your Own vs Third Party
If you are deciding between these two options then we must factor in the fact that selling on your own will be a time-consuming process and you might not get as much as the watch is actually worth.
Even if you are selling a Rolex, Patek or AP sports model, you will still need a really good presentation for your listing on online platforms. As watches are high ticket items, you will also need to be credible and trustworthy as potential buyers are afraid of counterfeits online.
To calculate the market valuation of your watch, you need to do research by tracking prices on online platforms and auction sites for similar timepieces.
Suppose your timepiece is particularly rare or unique. Let's say a Patek Philippe Tiffany & Co dial or a Paul Newman Daytona. In that case, the best bet to sell your watch is to look for a specialized auction house such as Phillips or Christie's. Specialized auctions tend to attract buyers from everywhere globally, so there will be exposure for your watch, and hopefully, increasing bids, ensuring that you would get more money for your watch than just selling it for a fixed sum.
However, do take note that you have no control over bids in the auction, so if the watch goes over the minimum hammer price, you're still obligated to sell it although it is below your expectations. Moreover, both you and the buyer will have to pay a commission to the auction house that significantly reduces your profit.
The pro is that you will have almost no issues about selling the timepiece: the auction house will take care of everything, especially the most time-consuming tasks like photography and advertising.
If your timepiece is relatively expensive like a Nautilus or Royal Oak but does not enter into the lofty field of exclusivity in auctions, the most straightforward course of action is to sell it to a specialist pre-owned watch retailer or consign it for sale in the shop.
It could be a brick-and-mortar shop like WatchLink who also has a website that displays the entire inventory. The team at Watch Link are specialists in the field of horology, so they are prepared to give the best offer for your watch, and take care of everything else. You won't have to do anything after selling/consigning the watch with Watch Link, except to think about how to spend the money you'd get.
Of course, you need to acknowledge the fact that a pre-own watch retailer has costs of their own associated with each watch, so a percentage of sale will be charged as service fee. Take into consideration the time and effort to authenticate the watch, photo editing, marketing, and also the fees associated with selling it.
On the other side, though, you will not have to worry about the watch after you sell it. No one coming back to you with any issues the watch may have or looking for a refund.
However, if you don't mind the hassle of selling your luxury watch online by yourself and want to squeeze every penny out of the deal, I have also prepared some advice to help you out.
The best way to proceed would be to list your watch in an online watch marketplace such as Chrono24, Carousell or even facebook groups. This will ensure you are going to find the right exposure and sell your watch quickly if you priced it right.
Preparation to Sell the Watch on Your Own
To sell a watch online, first of all, you need to do research.
Learn everything that you can about that watch model by official sources, like the company's website, and unofficial ones like watch blogs.
When you have gathered enough information about your specific model, and why it is special, that's when you're ready to offer it for sale. Best way to market the watch is to ask yourself why you bought it in the first place. It will be easier to find another buyer just like yourself!
To begin, put together everything that you have to offer other than the watch itself, such as the purchase receipt, the box, the documents, the warranty cards, the service history, etc. It is crucial that you retain everything that you can. In this way, you are going to give more credit to the legitimacy of your timepiece. With a full set, you will be able to demand a higher price as well. A full set could add another 10–15% more to the asking price as compared to a naked watch.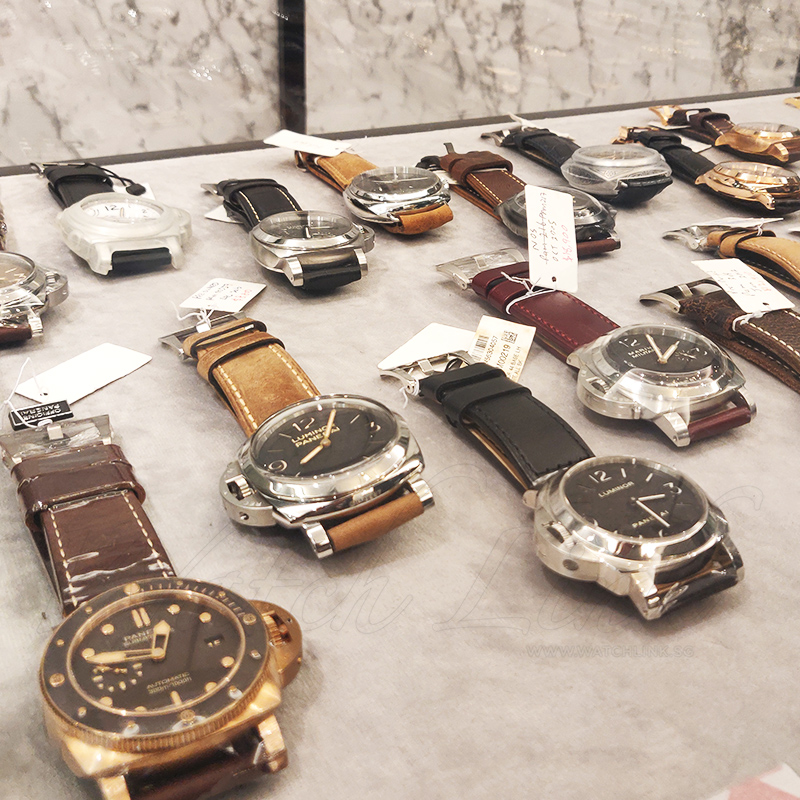 Make sure to write about all of this in the description and include photos of these items in your listing. These supporting items add to the validity of the watch and they add to your credibility.
The presence of a purchase receipt from a legitimate source will bolster the confidence of your buyer, letting him know that your purchase can be verified by the original seller.
Description of the Watch
For a quick turnover of your watch, you should provide as much information as you possibly can about the watch to get the attention of potential buyers. Statistically, 85% of people are prepared to spend a bit more money on a purchase if they are confident about the product they are buying. With a pre-owned or vintage watch, this is definitely the case.
So, when you decide to list your watch on an online marketplace, you should include all of the description and include every information in a clear manner.
Some of the important description are:
Date of purchase
Location of purchase
Retailer you purchased it from if available
Service history
Original or replaced parts
Polished or Untouched
Crystal condition
Condition of the movement
Condition of the external
The presence of the original wristband and buckle
Any missing links
Risk for Selling on Your Own
When you are selling a watch through the internet, you forfeit a certain degree of your privacy. You'll need to use your profile to list the item and you'll have to answer any questions buyers may have. I am not sure about you how I have a relatively bad experience on Carousell. If you don't mind interested buyers asking you a gazillion questions and suddenly disappear, then you can consider selling the watch on your own.
Not to mention you might have to meet potential buyers in person to collect payment and deliver such a high-end item. Singapore is a safe country but it is always better to be safe than sorry, am I right?
Selling to a retailer or through a marketplace does offer anonymity and security that selling online by yourself does not.
Importance of Photography Skills
A picture paints a thousand words. Our days are consumed with beautiful images through all of our social media channels. With the popularity of social media going up, the expectations for a great presentation and photography skills increase. For interested buyers to be attracted to your post, your pictures have to be good. I can assure you that a blur or pixelated image will send potential buyers far away from your post.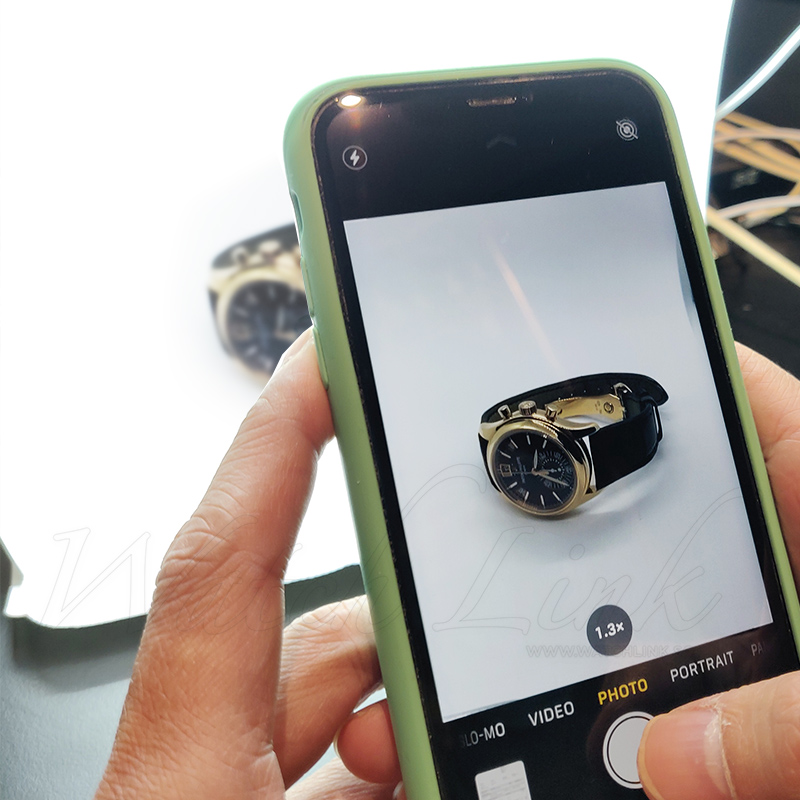 However, watches can be tough to shoot due to the presence of many shiny and reflective surfaces. Poor light conditions, like excessive or insufficient light, and unsteady handling of the camera, often end up in unappealing pictures.
When taking a photo of your watch, getting a good focus is essential: an out of focus image looks sloppy and may indicate that you have something to hide. We suggest you to buy a cheap, compact desk tripod to keep your phone steady. You will be amazed by how much your photos would improve.
Keep the background uniformly-lit, and photograph the watch in various angles, both worn at the wrist and on a neutral background.Nothing beats a wrist shot! Do include details of the crown, the buckle, the back, and closer images of the dial, hands, and crystal.
If the watch has any imperfections, show them clearly, so the buyer is aware of what he is buying: it is an excellent way of building trust.
Increasing Exposure for your Sale Listing
Once you listed your watch for sale, either on a marketplace, an auction site, or any forum you need to get more views to it to achieve the highest possible offer.
Use your social media presence to share the listing with your followers and ask your friends to share the listing to their followers as well. The more eyes on the listing, the higher the chance someone wants your watch more than someone else. Carousell also allows you to pay a fee in order to bump your post for more exposure. It works just like Google Ads. Is it worth it? I prefer not to comment.
Don't forget to share your listing links to Facebook watch groups and Marketplace to get the most views and the highest possible offer.
Just beware, these groups are full of watch dealers who will probably low-ball you since you're not in the business and cannot offer any references for previous sales.
Can I skip all the steps above and still sell my watch?
Of course, if you just want to sell your watch and not waste the time and effort from DIY, you could always rely on WatchLink, professionals in the field of horology for the past two decades.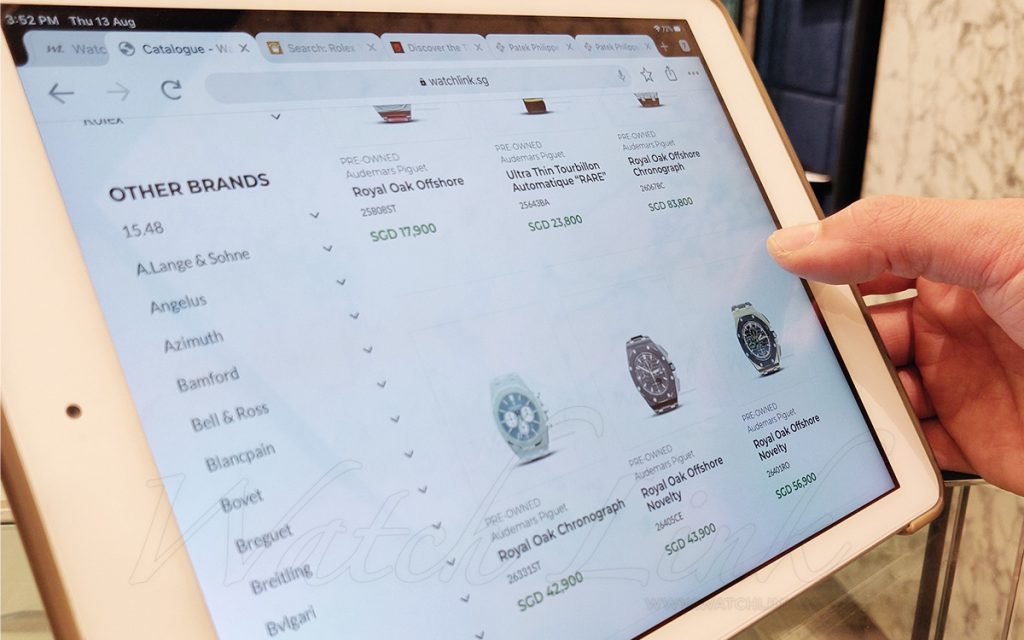 Whatever is the reason you choose to sell your watch, WatchLink makes it effortless to sell your watch, get a competitive market offer, and get paid quickly and effortlessly.
WatchLink specializes in unworn/pre-owned timepieces, so the team can assess your watch and give it the most competitive offer, possibly more than you would ever assume.
The process is super simple! If you want to speak to one of Watch Link specialists about a watch you're considering selling, simply head down to the boutique at Far East Plaza at Orchard Road or contact the team via Whatsapp at +65 87766935. That's it!
Address
Watch Link
14 Scott's Road #03-79 Far East Plaza, 228213
Operating Hours: 12pm-830pm
Closed on Wed/Sun/Public Holidays
Contact
Whatsapp: +65 8776 6935
Hotline: +65 6737 0934